Welcome to MONOLITH MAGNETICS
No front page content has been created yet.
Monolith Magnetics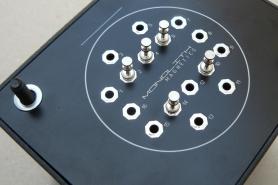 MONOLITH MAGNETICS is specialized in the design and production of audio related magnetic products such as output transformers, interstage transformers, mains transformers and various types of inductors.
All products are handcrafed in our workshop in Belgium.
Our knowledge is based on extensive research in the domain of audio transformers and electromagnetics in general. Our philosophy is to use mathematical models and a simulation model developed in-house to tailor the characteristics of our products. All products are tested extensively technically and auditively and we take pride in manufact...